WET PAINT [Exhibition]
until 16/12/22
To conclude the Wall Art Festival, on 30th of November [6.30PM], Alliance Française de Bhopal host an exhibition of the artworks of all the five invited artists of the Wall Art Festival 2 (detail below). The inauguration was followed by a DJ set of Boogie (one of the five artists of this festival) sharing some tropical music from Reunion Island.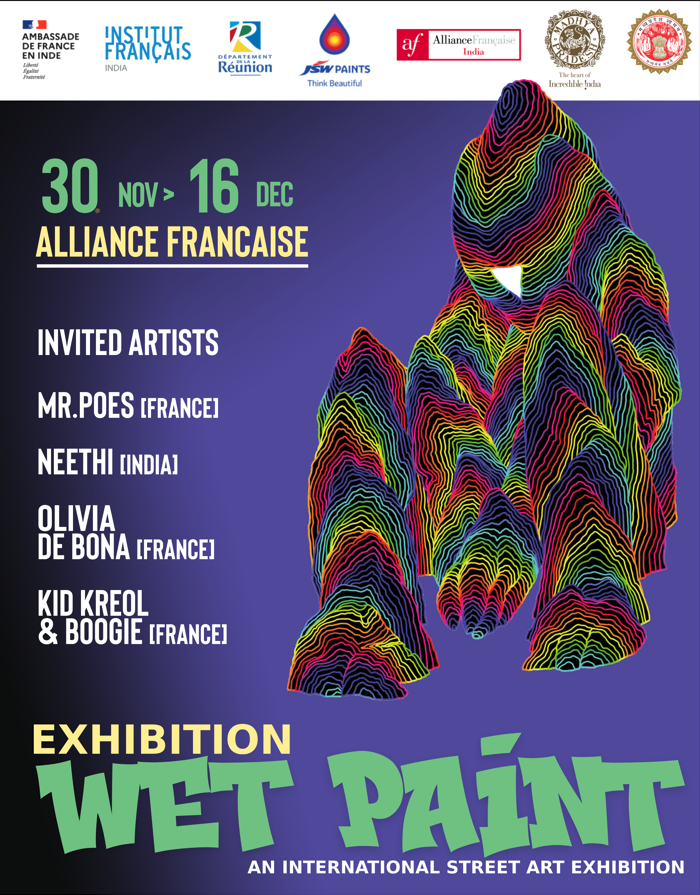 The exhibition is open for all art lovers. The gallery can be visited from 10 am to 07 pm from Monday to Saturday. The gallery remains closed on Sundays and public holidays.
The exhibition can be viewed until 16TH December,2020.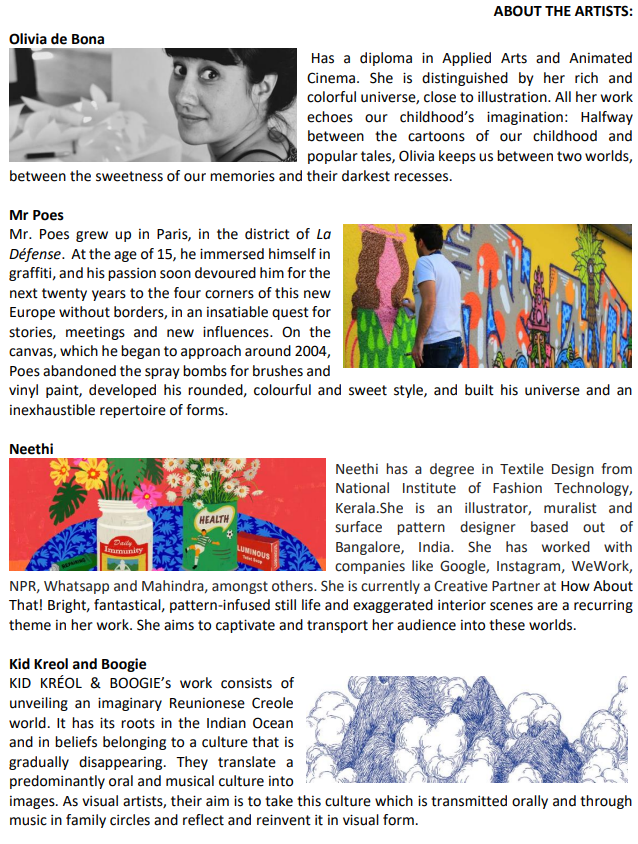 FOR MORE DETAILS PLEASE CONTACT
Alliance française de Bhopal, B-75, Shahpura, Next to Amaltas Complex, Bhopal – 462016, Madhya Pradesh.
Phone – 07552466595