Alliance Francaise Bhopal-Indore invites you to join our litterature event with our 4 guests : Joelle Jolivet, Karthika Nair, Sampurna Chattarji and Roshni Vyam.
DATE : 17 FEB 2023 – 6.30PM [Starts]
EVENT : CONVERSATION / LITTERATURE
GUESTS : J.JOLIVET / K.NAIR / S.CHATTAJI /R.VYAM
——————————————————————
CHRONOGRAM OF THE EVENT – 17/02/22
00 – Welcome Speech
01 – Presentation of the book
02 – Experience about making
03 – Reading poetry by K.NAIR/ S.CHATTARJI
04 – Live drawing R.VYAM / J.JOLIVET
05 – Q&A Session
06 – Cocktail
——————————————————————
OVER AND UNDER THE GROUND
It all began, perhaps inevitably, at Kala Ghoda. Poets Sampurna Chattarji and Karthika Naïr met in February 2016 during the annual arts festival, and decided to test the possibilities of a dialogue in verse across latitudes. With one based in Mumbai and the other in Paris, they first sought a common denominator. And the link they chose was an integral part of their respective megalopolises: the local rail networks -– the Paris Métro and the Mumbai Suburban Railway. The poets drew inspiration from the train networks to blueprint their modus operandi: just as each train may stop at a station, and be joined by another train, their poems too are linked to each other. In the first section of the book, the last line of Karthika's poem is reprised in the first line of Sampurna's response, and vice-versa. In the second section, it is the first line of Sampurna's poem that becomes the last line of Karthika's subsequent poem, with that pattern then repeated in reverse. Brilliantly visualised by the renowned French illustrator Joëlle Jolivet and the fantastically talented young Gond artist, Roshni Vyam, Over and Under Ground in Mumbai and Paris is an attempt to celebrate the multiplicity of gazes – through word and image, language and shape and colour.
—————————————————-
ABOUT THE ARTISTS
KARTHIKA NAIR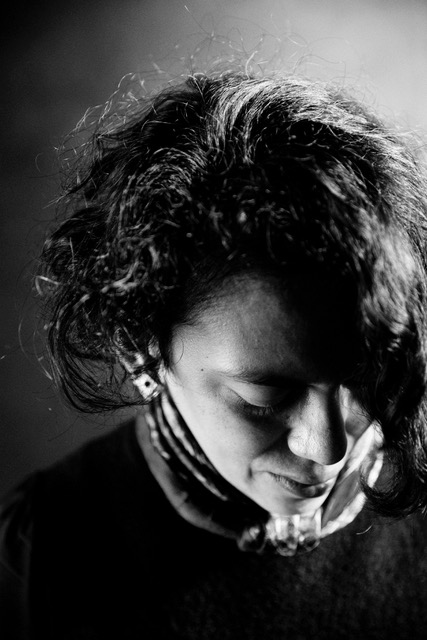 Karthika Naïr is a poet, fabulist and librettist whose books include A Different Distance (Milkweed Editions USA, 2021), co-written with Marilyn Hacker. Until the Lions: Echoes from the Mahabharata, her reimagining of the foundational South Asian epic in multiple voices, won the 2015 Tata Literature Live Award for Book of the Year (Fiction) and was highly commended in the 2016 Forward Prizes (UK). Naïr has scripted and co-scripted several highly-acclaimed performances including choreographers Akram Khan's DESH and Until the Lions (adapted from a chapter of her book) and Carlos Pons Guerra's Mariposa. She has written two children's books illustrated by Joëlle Jollivet: Le Tigre de Miel (Hélium, 2013) translated in English as The Honey Hunter (2014) published by Little Gestalten and Les oiseaux électriques de Pothakhudi/A Nestful of Light (Hélium, 2022).
JOËLLE JOLIVET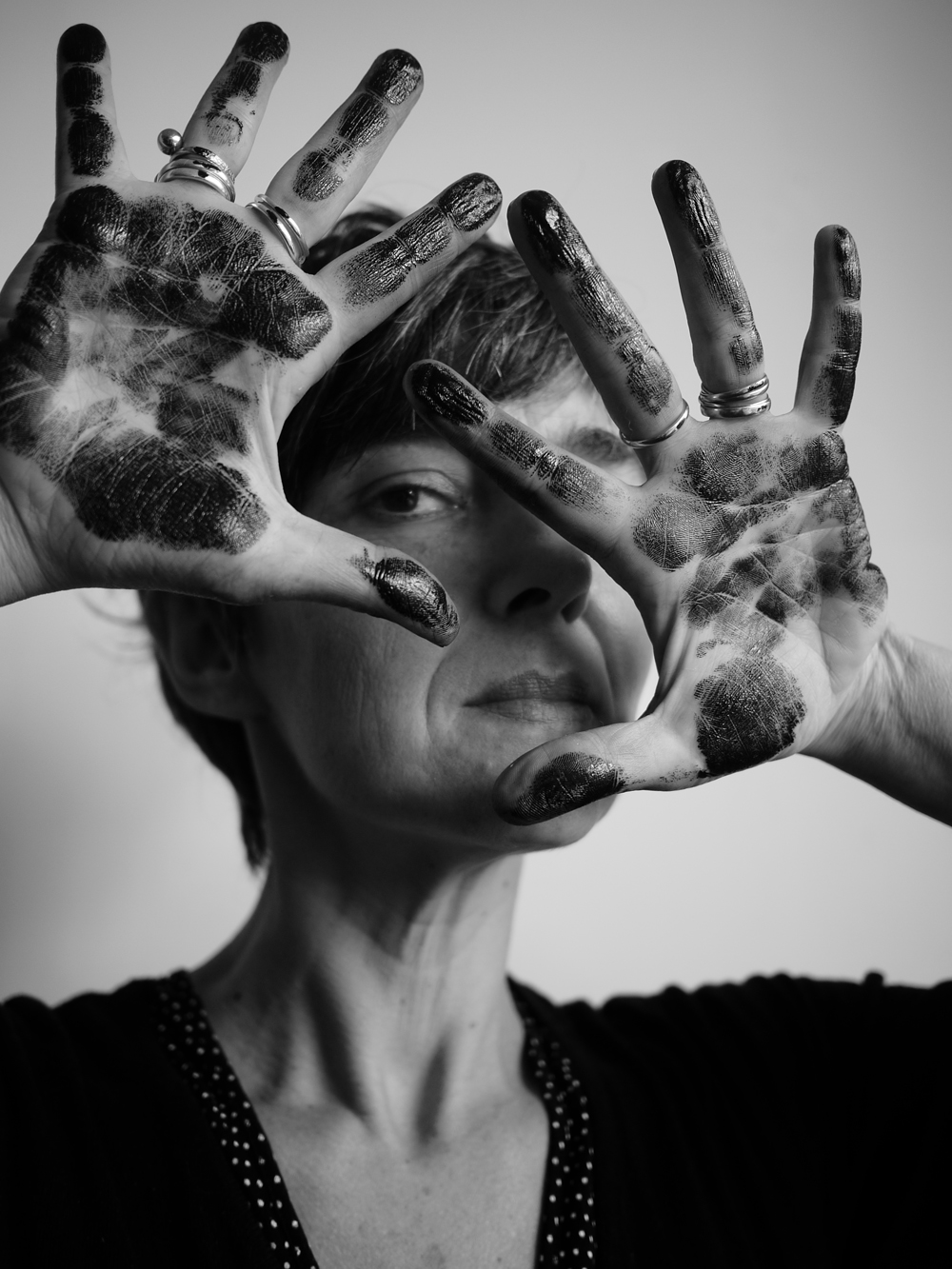 Joëlle Jolivet is one of the best known illustrators in France. She studied Graphic Art and Advertising at the School of Applied Arts in Paris. Joelle was always interested in engraving and printing, so she spent a year in the lithography workshop at the Beaux Arts. This led her to the discipline of lino-cutting, which has remained her main mode of expression ever since.
She has collaborated with many authors such as Jean-Luc Fromental for the award-winner 365 Pingouins (Hélium, 2010, republished in 2017), Ramona Badescu for the critically acclaimed in Paris (Les grandes personnes, 2014) of Fani Marceau for Panorama: a foldout book (Hélium, 2018). She has also illustrated works by classical authors such as Jean Giono (The man who planted trees, Gallimard Jeunesse, 2010) or Luis Sepulveda (Métaillé, 2013 and 2014). Her more recent publication includes The 90 days cast with Chennai-based publisher Tara Books and Les oiseaux électriques de Pothakhudi/A Nestful of Light (Hélium, 2022), a book written by Karthika Naïr which takes place in a small village in Tamil Nadu.
SAMPURNA CHATTARJI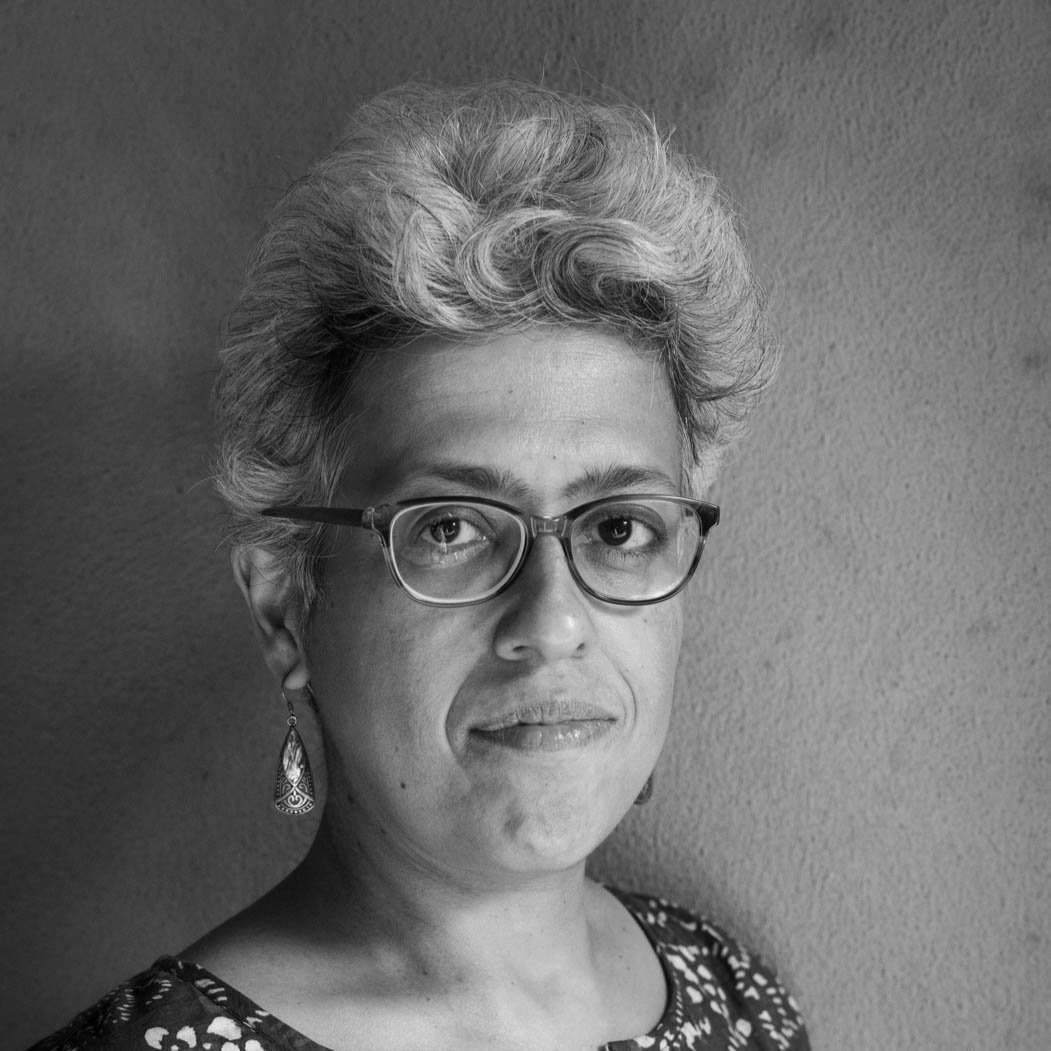 is a poet, novelist, editor, translator, and teacher. The most recent of her eleven poetry titles are Unmappable Moves, just out from Poetrywala; Over and Underground in Mumbai and Paris (Context/Westland); and Space Gulliver: Chronicles of an Alien (HarperCollins). Dirty Love, published by Penguin, is her short story collection about Bombay/Mumbai. Her translation of Sukumar Ray's poetry and prose – Wordygurdyboom! – is a Puffin Classic; and her translation of Joy Goswami's prose poems After Death Comes Water has been lauded as a recreation of the Bangla originals in "a living voice, as inventive and vivid as the English of Joyce". Sampurna's work as an editor includes Future Library, an anthology of Contemporary Indian Writing released in the US in 2022.
ROSHNI VYAM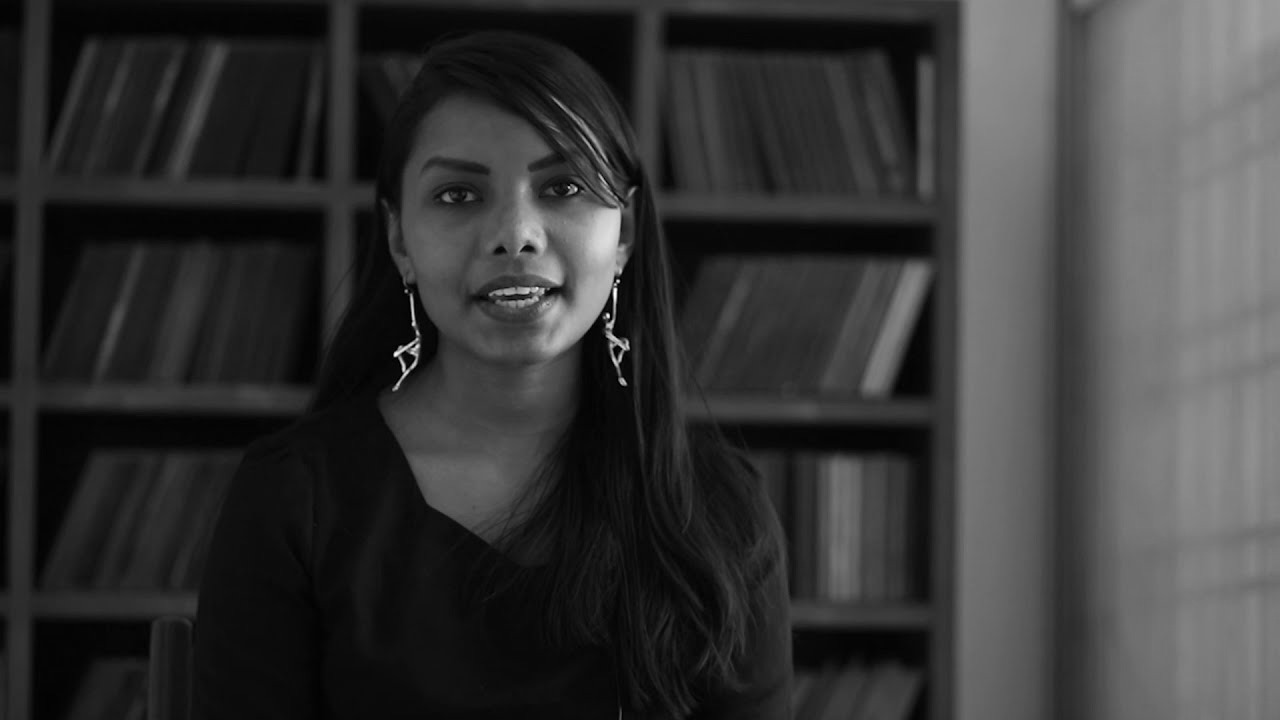 Roshni Vyam was five years old when sitting close to her mother Durga Bai in a painting workshop held in Dehradun, she painted her first strokes on paper. Her first subjects were roosters. Whenever she visited the village, she would observe the roosters in different moods.
The cat is another motif she uses in several paintings. When she wanted to be a pilot, she used to paint aircraft piloted by women. Roshni Vyam also writes poetry and wants to take up fine arts after she completes her schooling.